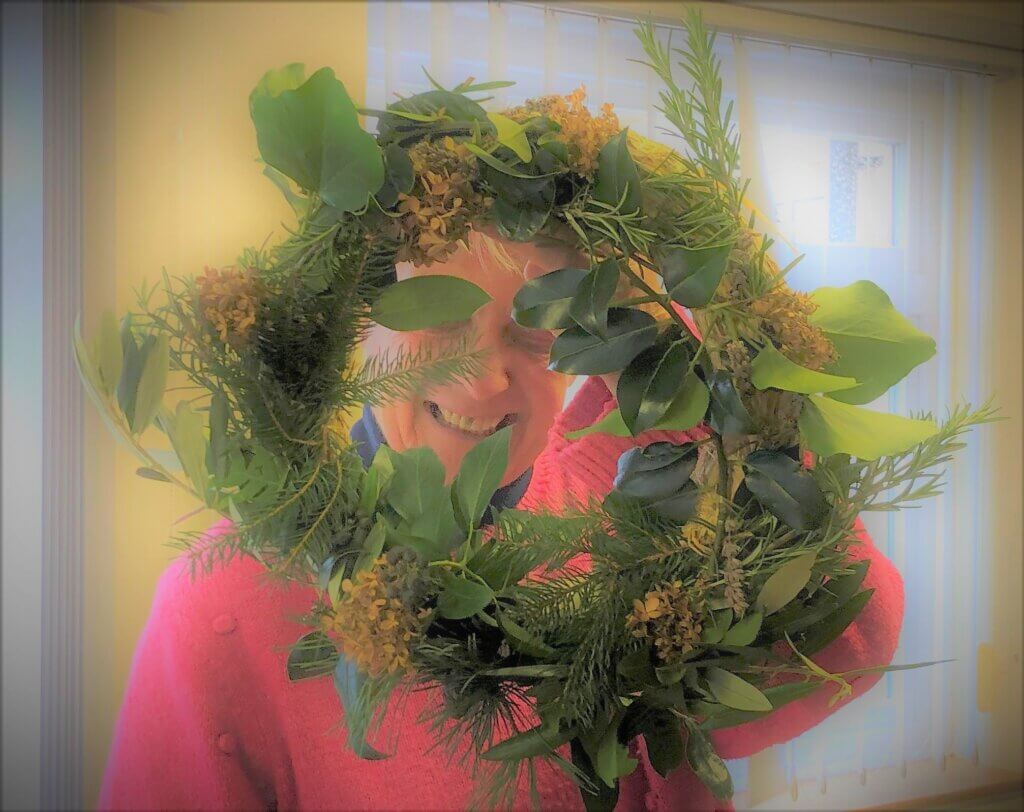 With the Christmas season in full swing people are digging out their decorations to celebrate and its no different here at The Nurture Project. Our clients really enjoy making wreaths with handpicked foliage, flower heads and foraged produce from our gardens and woods. You need very little to get you started – a wreath base, some florist's wire and secateurs. You can either keep it simple or go completely overboard. Either way wreath making is a great activity to give you a sense of achievement and a boost to your self-esteem.
It is not just the fun and creativity that is important, but also the symbolism that is attributed to so much of the foliage that is traditionally included in a Christmas wreath. For example, Holly symbolises peace and goodwill, while Fir symbolises honesty, friendship, hope, renewal and resilience. Even the core circular design of a wreath symbolises the cycles of seasons, as well as unity and inclusion.
So not only on a physical level but also on mental level 'Nature keeps on giving'. It is always providing us with new inspiration and talking points for our client sessions; with 'inclusion' and 'hope' being at the forefront of our minds this festive season.