From Norfolk Magazine
As we endure the winter in a continuing round of isolation and social distancing, Annie Green- Armytage reports on a garden therapy project in north Norfolk which holds hope at its core.
In recent years we have become increasingly aware of the part that green space and the natural world plays in our wellbeing. The RHS initiative 'Greening Great Britain' recognised it. Lockdowns have sharply accentuated it. In a ten-acre green space at Kettlestone in north Norfolk, Carlyn Kilpatrick has taken this awareness one step further.
Combining gardening, woodland walking, and counselling, the Nurture Project practises social and therapeutic horticulture (STH) to engage with clients with mental health issues. These include anxiety, depression, post-natal depression, bi-polar disorder, and autism and dementia.
Carlyn founded the Nurture Project in 2016, having completed a foundation course in psychotherapy. She realised that she was looking for a different way to connect with clients, an alternative to the conventional face-to-face office environment. "I had undergone therapy myself during the training, and found it quite overwhelming in its intensity. So I was thinking there must be a way to achieve a good outcome in a softer, shoulder-to shoulder approach".
A keen gardener, Carlyn had been volunteering for some years in the market garden at Thornage Hall, a residential community supporting vulnerable adults. She liked the idea of marrying the two disciplines but wasn't sure how to proceed. Then she discovered the national charity Thrive. "That was my 'eureka' moment," she remembers. "They facilitate STH, but they're also the biggest training provider for horticultural therapy. I thought, 'Brilliant, it's official, you can go and get qualified.'"
Using part of the family's garden and their surrounding land, Carlyn has created different areas for people to engage in different ways. A mixed woodland of beech, oak, ash and pine contains areas for quiet meditation and meandering pathways for walk-and-talk therapy and group work. The Ephemeral Pond - a natural pond which comes and goes with the seasons - mirrors the ebb and flow of clients' circumstances, and offers planting and maintenance activities, while the three-quarter-acre Walled Garden is the hub of more conventional gardening activity, containing areas for cut-flowers, wildflowers, an orchard, and a vegetable garden.
"It's not a perfect garden," stresses Carlyn. "It's a working garden, and it's giving people the opportunity to enjoy the space and to feel part of something, and also to take responsibility for a task or planting area if they would like. It's not my garden, it's shared. It's the Nurture Project Garden."
In the garden clients can get involved in sowing seeds, pruning, maintenance, or just observing what goes on. Raised containers allow those with mobility issues to get stuck in, and Carlyn is careful to invite clients to choose their tasks, while being mindful of their experience level. She also uses activities to spark conversations, for example, working with a client to create hazel supports for perennials started a conversation around support in the wider world.
One of Carlyn's favourite cut flowers are the dahlias, some of which have been handed down from her great-grandmother. "My maternal great-granny gave some tubers to my parents on their wedding day," she says. "I was always so rude about dahlias - my father used to store them in a tea-chest in my bedroom as a youngster. I think that's probably why!" she laughs.
"Later, he passed some on to me and now I love them." Where possible, clients will get to see a task through from start to finish and the dahlias provide a perfect opportunity. "We had a client who took them over one year: put them in, did all the supports, looked after them, and then dug them up and stored them at the end of the season. We had an open day and I remember him showing everybody and saying with pride, 'These are my dahlias.'" She smiles. "I think that's the whole point."
It is this gentleness and subtlety which infuses her philosophy at the Nurture Project, working shoulder-to-shoulder with clients in purposeful physical activity, empowering them to grow their social and life skills alongside the plants, while giving them a therapeutic space to share concerns, and be truly heard. For Carlyn herself, the open-air aspect is essential to her own wellbeing. "During the first lockdown when we were really upping our support digitally, I always tried to make sure that I came outside, for a walk in the woods." She laughs. "Or to do some emotional weeding. It was really important to decompress at the end of the day."
What's her favourite part of the Nurture Project? Carlyn answers immediately: "It's so nice to see people feeling better about themselves, feeling that they can face their everyday a bit better." The same question directed specifically at the gardening perspective gets a much longer pause. "It depends on my mood," she says reflectively. "If you really pushed me I think it would be sowing seeds. I love the idea of that hopefulness, of something so tiny; if you look after it, what it can become." Nature echoing Nurture perhaps.
Follow Annie on instagram: @anniegaphoto
February 2021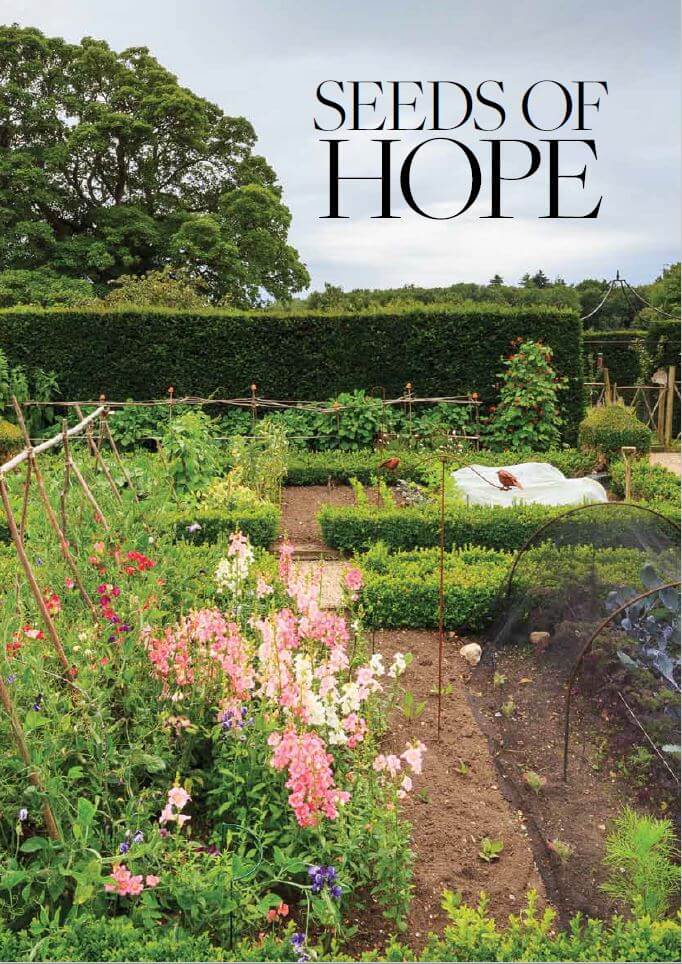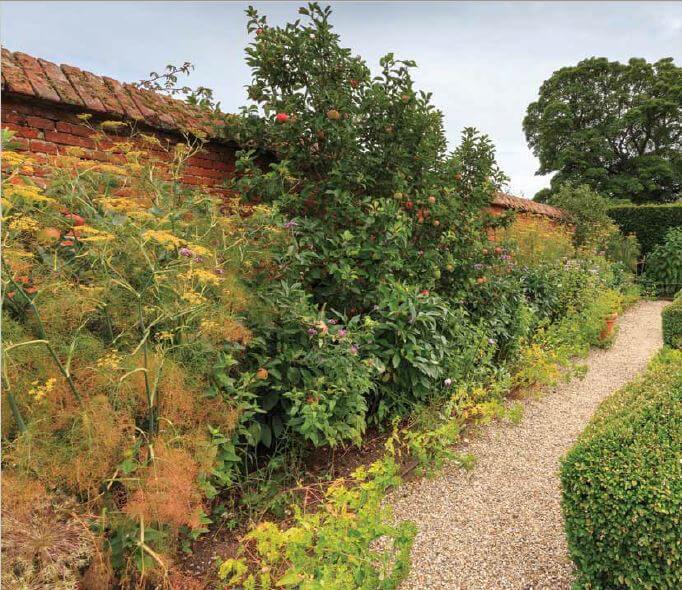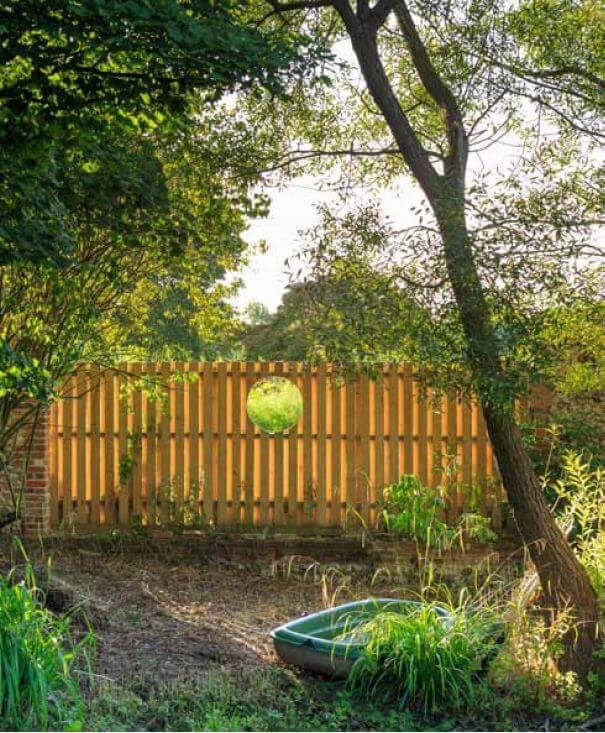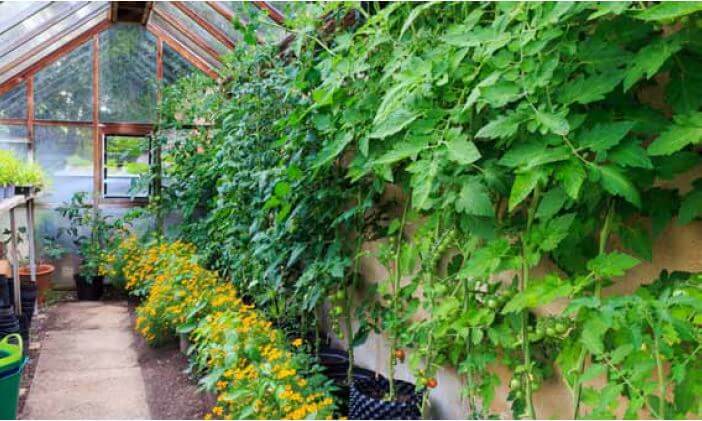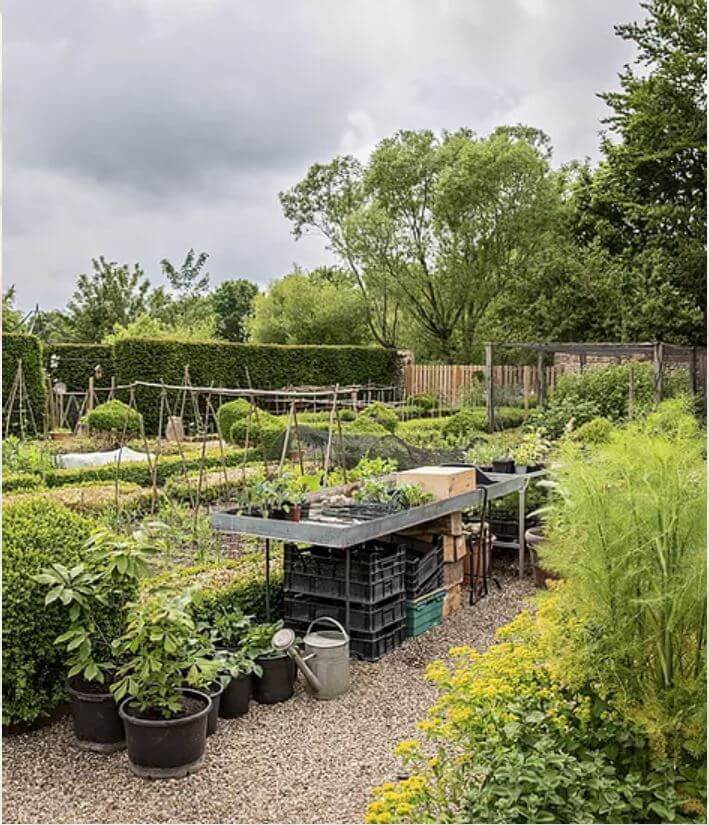 From Ellen Mary Gardening
The Nurture Project is a social enterprise that operates a therapeutic year round garden and nature related project, supporting adults living with mild to moderate mental health issues. It aims to provide an impartial and safe space for adults to improve their mental and physical wellbeing in a friendly but structured environment. No gardening experience is required, and participation is offered on both a one-to-one and small group basis, as well as outreach work.
The community orientated organisation is based in tranquil gardens in Kettlestone, near Fakenham, and is staffed by experienced horticultural therapists. The Nurture Project's main activities take place in and around a walled garden, which consists of vegetable and cutting gardens, an orchard, a quiet garden, and an adjacent pond area. In addition, there are woodland walks, as well as a workshop space for rainy days.
Why is STH beneficial? It uses the garden as a safe and secure place to develop someone's ability to mix socially, make friends and learn practical skills that will help them to be more independent. By using garden tasks, the garden and nature itself, horticultural therapists can build a set of activities for each service user to improve their particular health needs, and to work on certain goals they would like to achieve.
https://www.ellenmarygardening.co.uk/thenurtureproject
February 2021
From North Norfolk Living Magazine
Carlyn Kilpatrick runs Norfolk-based social enterprise The Nurture Project, which offers horticultural therapy. Here, she talks lockdown, her lightbulb moment and looking to the future with Harriet Cooper.
Like everyone, 2020 has not come without its challenges for Carlyn Kilpatrick. Carlyn runs The Nurture Project, a social enterprise that operates a therapeutic year-round garden project supporting adults living with mild to moderate mental ill health. It is based at Carlyn's home in Kettlestone, near Fakenham, where clients are offered Social and Therapeutic Horticulture - the process of using plants and gardening to improve physical and mental health - amongst the house's beautiful walled garden, orchard, pond area and woodland, as well as at its outreach programme at Wells Community Hospital Trust.
"Our main aim is to help facilitate and promote adult good mental health, with a view to encouraging self-confidence and self-esteem, social interaction and physical mobility," Carlyn explains. "We want to provide an impartial and safe space in a friendly environment." With much of the social enterprise's work based around face-to-face contact - "client-facing is extremely valuable because you pick up so many little nuances" - when coronavirus swept across the country earlier this year, lockdown could have thrown a spanner in the works. But thanks to Carlyn's unwavering dedication and her hard-working team of volunteers, The Nurture Project continued to support its clients via telephone and Zoom, newsletters and monthly gardening packs. Thankfully, things are gradually returning to normal. The Nurture Project has resumed client-facing work three days a week, and the outreach programme has restarted, though Carlyn is mindful of not rushing things. "There's a lot of anxiety and uncertainty out there still."
This autumn, Carlyn has also launched a programme called It's Not Just A Walk In The Park, which takes place in the woodland at Kettlestone. Small groups, led by Carlyn and a volunteer, will be encouraged to walk and talk, engage in meaningful tasks and enjoy insight from visiting experts (apiarists, arborists, botanists…) - all, of course, adhering to government guidelines on social distancing. "People really enjoy our woodland setting; it's beautiful and during lockdown we prepared pathways, created clearings and planted woodland species plants. The woods are increasingly playing an important role in our work."
Carlyn's energy and enthusiasm is palpable; alongside The Nurture Project, she is also involved with establishing a Green Care initiative for Norfolk, bringing together people and organisations that embrace the natural world. I wonder, does she ever get any downtime? "Weeding or sowing seeds decompresses me, gives me a chance to get back into my space. And I love going to the beach and swimming in the sea." Carlyn describes the founding of The Nurture Project as "a gradual journey". Alongside her training in horticulture and psychotherapy, she also volunteered; at charity Home-Start and then at Thornage Hall - a residential and day care provider for vulnerable adults, where she worked in the gardens. It was then that the first seeds of The Nurture Project were sown. "I had this slightly harebrained idea that maybe you could marry the horticulture side with the psychotherapy side. I'd also read about Thrive, a national charity providing social and therapeutic horticulture - and that was my lightbulb moment."
While at Thrive, Carlyn witnessed how gardening could bring about positive changes in the lives of people living with disabilities or ill health, or who are isolated, disadvantaged or vulnerable. It was when her father became ill with dementia that she began thinking about doing something similar at Kettlestone. "My father would come over to garden with me every week - it gave my mother a break and my father some independence, as well as engaging him in meaningful and purposeful activities, concentrating on cognitive and motor skills." "I learned more about him in those sessions than I had done in a lifetime. It was a huge privilege. Gardening with my father reinforced everything that I wanted to do." And so, in October 2016, Carlyn set up The Nurture Project, which continues to grow from strength to strength, even in the face of a pandemic.
"I hope something that has come out of lockdown is that people have connected more with their green or blue spaces. We often treat nature as one entity and ourselves as another; but actually we are all part of the same cycles. It's about connecting people back. I hope that we can sustain that in some way."
October 2020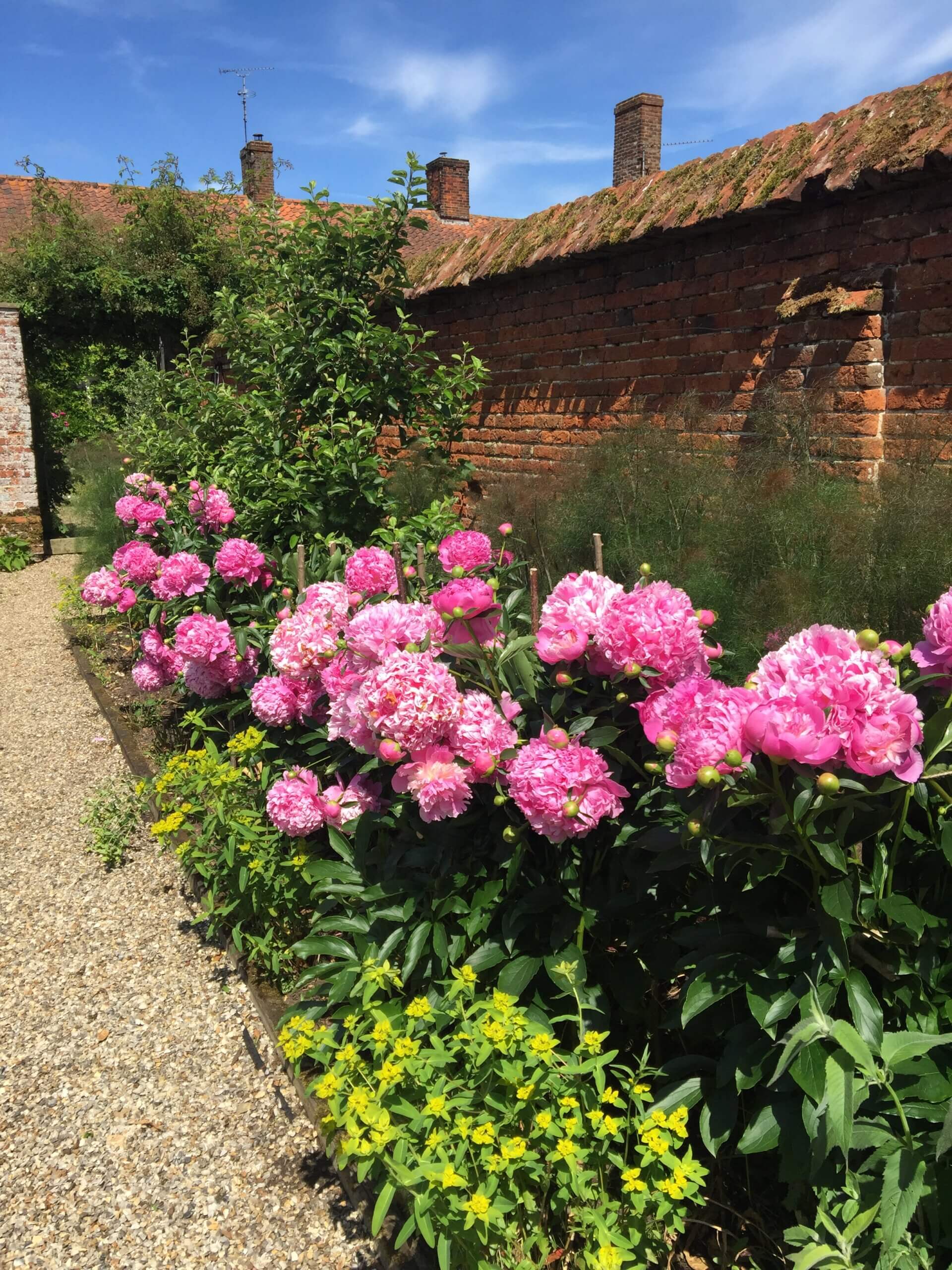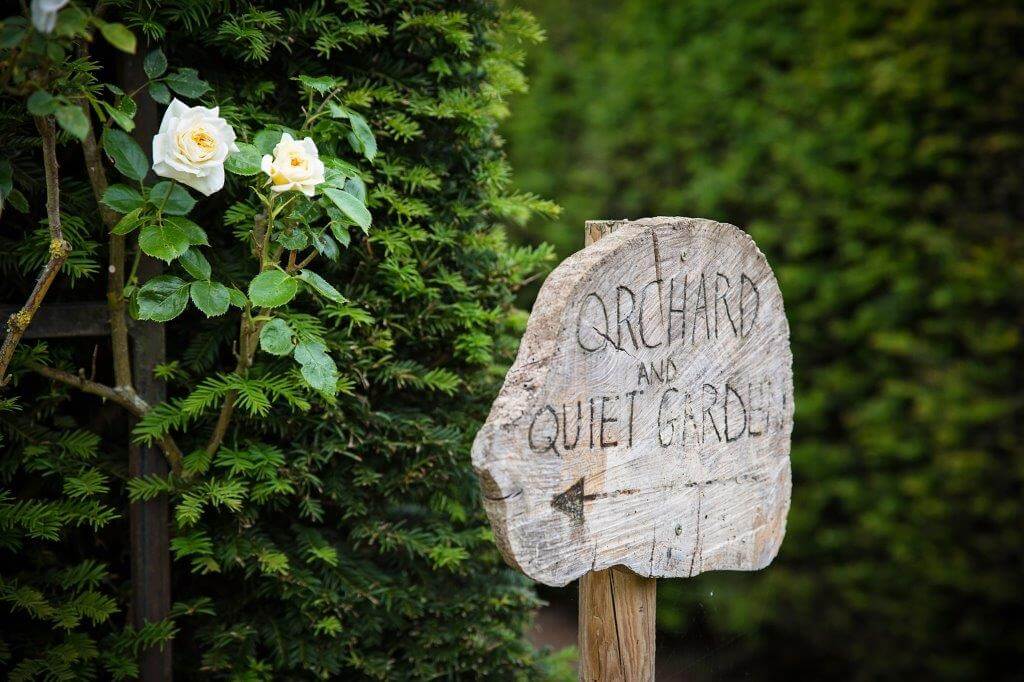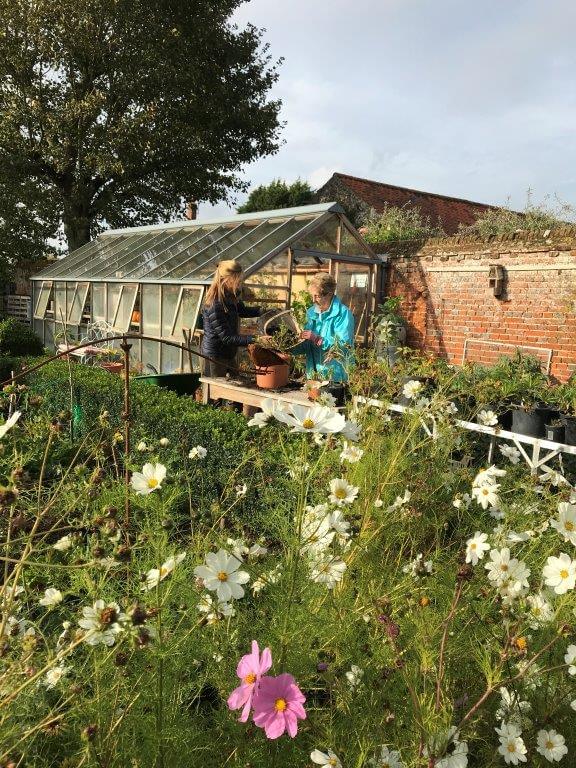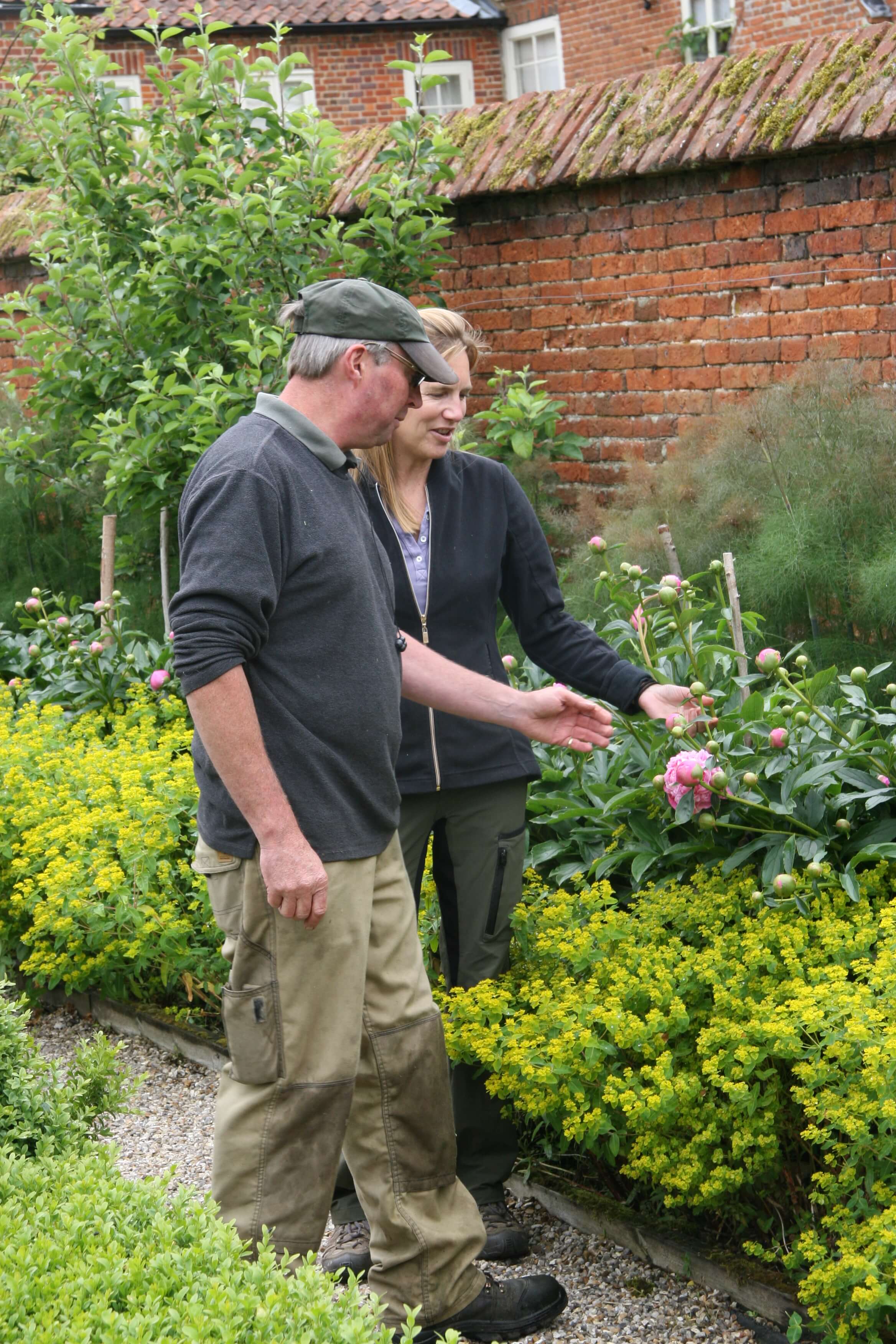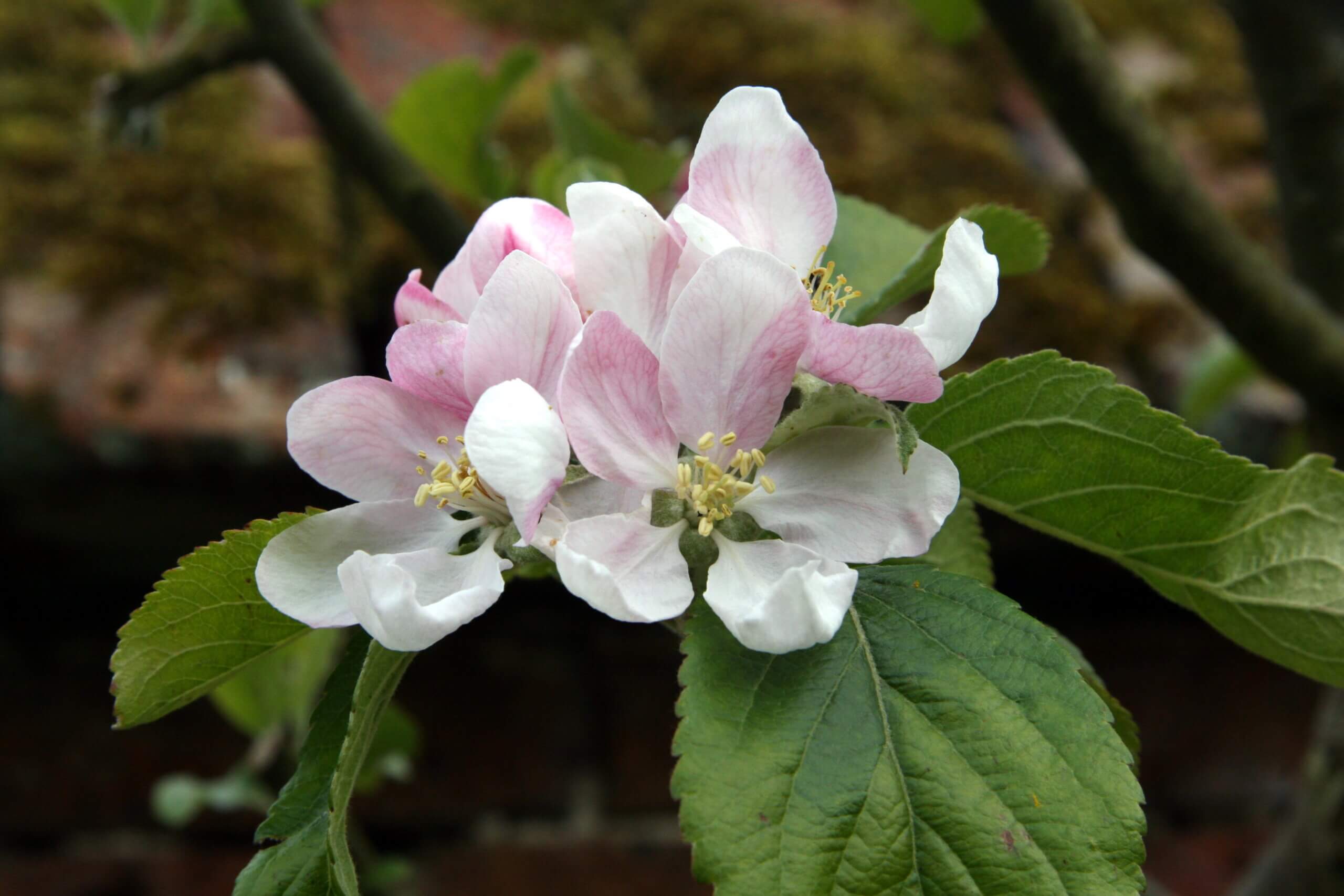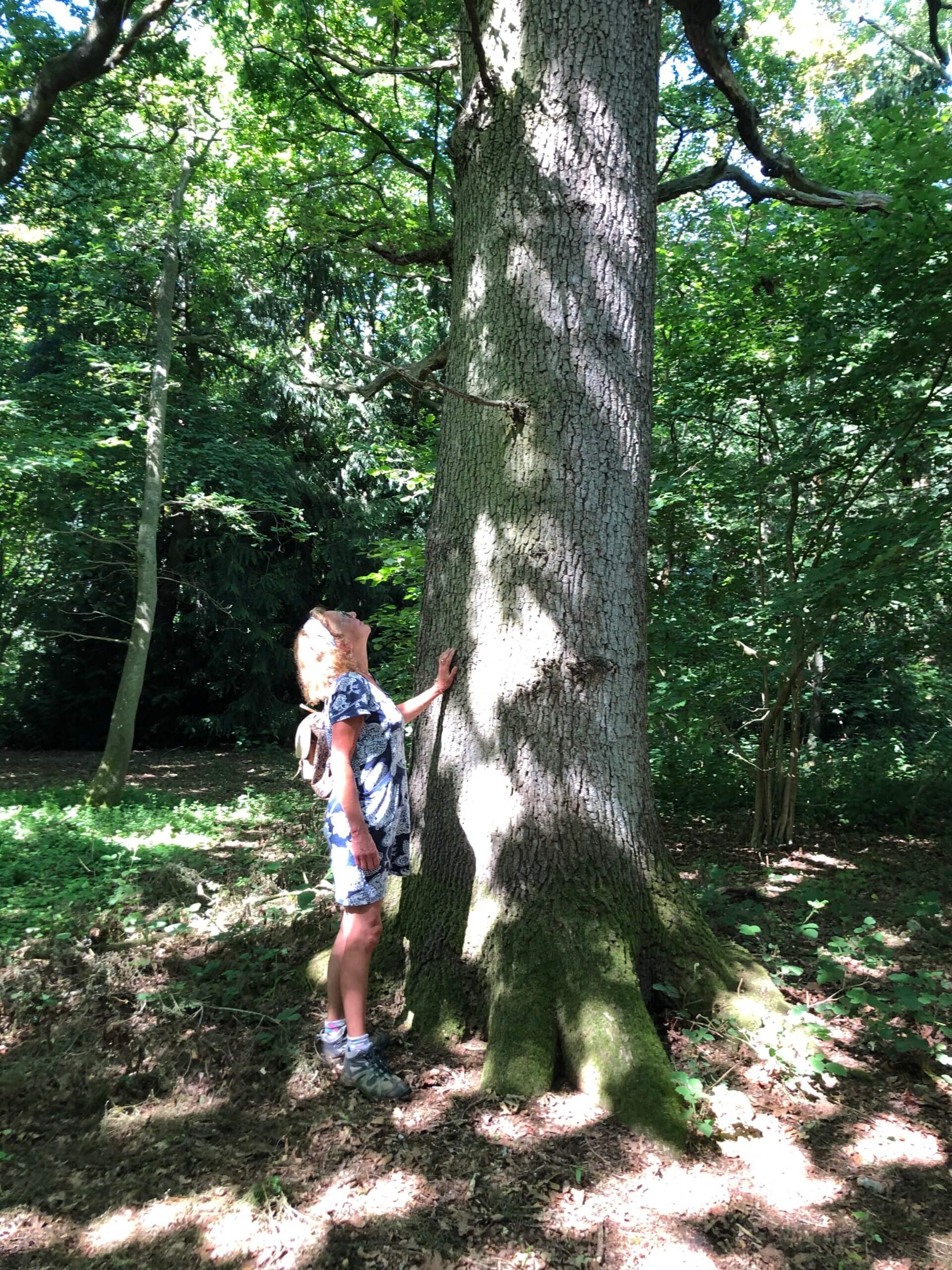 From EDP Norfolk Living
Charles Bliss from the Eastern Daily Express explores the health benefits of sensory gardens for treating poor mental health.
The human sensorium is a magnificent thing. Typically, we think of five classic senses: sight, sound, smell, touch, taste. But in fact, we have many more: thermoception refers to our sense of heat and proprioception refers to the awareness of our bodies in space. Then there's balance, pain, hunger... Eco-psychologist Michael J Cohen goes so far as to claim we have 53 distinct senses!
Experiences that appeal to sensory inputs are vital for our wellbeing, as connecting with the senses excites pathways in the brain to induce biochemical benefits. Find out how sensory gardens offer a balm to beat the lockdown blues.
What is a sensory garden?
Sensory gardens are multi-sensory environments that typically include graded accessible entrances and pathways, elevated planting beds and containers, water features and sensory-oriented plants selected for their colour, texture and fragrance.
Impressions encountered in sensory gardens can have incredible health benefits as they stimulate neural pathways that enhance mood and cognition. They assist children's mental development through sensory learning, while research shows that sensory gardens can have positive effects for those suffering from dementia, as olfactory senses can awaken the memory. And even for those without mental health difficulties, sensory gardens offer a general sense of wellbeing and pleasure found in savouring the wonders of nature.
The Nurture Project
Based in Kettlestone in north Norfolk, the Nurture Project is contained within a walled garden, which consists of vegetable and cutting gardens, an orchard, a quiet garden, a pond area and a woodland walk. These spaces are used for the purposes of horticultural therapy, which involves engagement in outdoor activities supervised by a therapist to help address mild to moderate mental health conditions including anxiety, depression, post-traumatic stress disorder and autism.
Carlyn Kilpatrick is founder and co-ordinator of the Nurture Project: "Our quiet garden concentrates on the sensory side of things," Carlyn says. 
"In addition to the sensory garden, we grow a lot of vegetables, herbs and edible flowers. We work alongside people, using nature and the garden to help people feel nourished."
Gardening can have a profound influence on our biology. Indeed, using your hands and working with soil can help regulate emotions and immune response. "There are beneficial microbes in soil which can trigger various chemical reactions in your brain that make you relaxed and happier, while boosting your immune system," Carlyn explains.
"Researchers and scientists refer to something called the 'biophilia effect'. This is our innate ability as human beings to be at one with nature. Anybody who immerses themselves in nature is relating back to that primal instinct which is therapeutically beneficial to us."
Carlyn believes that sensory gardens can provide an escape from stresses and mental health difficulties. This could prove incredibly important during the time of coronavirus.
"Sometimes when we experience ill mental health, we catastrophise – reflecting on and worrying about things we have no control over," Carlyn says. "The experience of a sensory garden can help you focus on the here and now. You can really appreciate what is in front of you by tuning in to your senses – be it sights, sounds, smells, touch or even your breath. This meditative effect will stop anxieties spiralling out of control."
During the lockdown, the Nurture Project is providing weekly telephone support and a biweekly newsletter, which includes health and wellbeing advice as well as gardening tips. Carlyn and her team are also delivering gardening and produce boxes to clients. Carlyn stresses that you can keep it simple: "Even if you are living in a flat with a small balcony you can still enjoy plants in containers that evoke the senses. Some of my recommendations would include lavender, lemon balm, small ornamental grasses and scented geraniums."
Common sense
Whether you or someone in your household is suffering from a serious health condition such as dementia, or you are just feeling a little claustrophobic and fatigued from Covid-19, we could all use a bit of horticultural therapy – it's been a stressful year! And now that garden centres in Norfolk are opening once again, perhaps it is time to start creating a sensory garden of your own. So, get outside and delight in the symphony of impressions that awaits you.
May 2020
From Norfolk Magazine
You can't help but feel a very special sense of calm and an inspiring connection with nature when you explore the Nurture Project.
Nestled in the heart of the Norfolk countryside, down hedge lined winding lanes surrounded by vast open fields, the garden is a true horticultural haven.
From the magical, light dappled woodland and the pond surrounded by beautiful wildflowers to the resident pigs – Patsy and Edina – the secluded spots for quiet contemplation and the stunning, tranquil walled garden, it is not hard to see why owner Carlyn Kilpatrick transformed her gardens into a centre for social and therapeutic horticulture.
The Nurture Project offers green health programmes to those suffering from mental health issues, those with dementia or learning disabilities, providing specialist individual programmes to boost wellbeing.
"You see a client really engaging in what's happening around them and it is really rewarding. Gardening spaces mean something very different to everybody, it could be a walk in the park, it could be growing vegetables in an allotment, it could be just as a small private green space to sit and contemplate. It doesn't matter your age, class, gender, ethnicity; if you have an interest in gardening it cuts straight through everything."
The project aims to work alongside local mental health teams and GP practices around the north and west Norfolk areas, but she says while community referral schemes and social prescribing by the NHS is growing, there is still a long way to go.
To read Rachel Buller's full article and see more photos by Steve Adams please go to norfolkmag.co.uk 
July 2017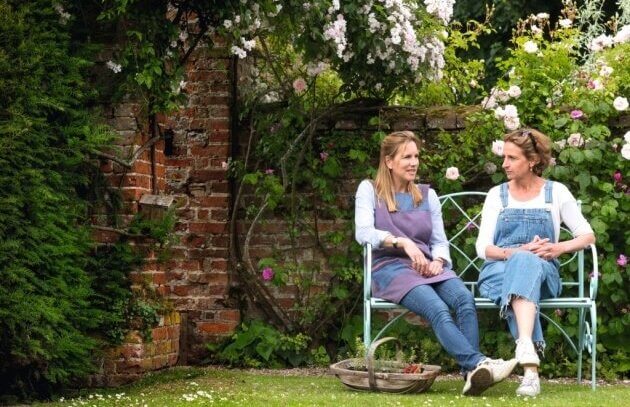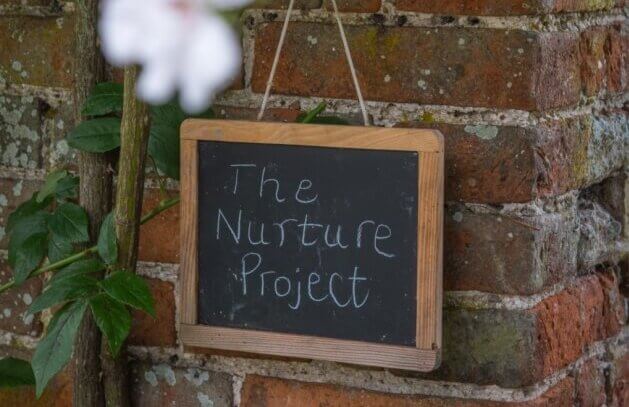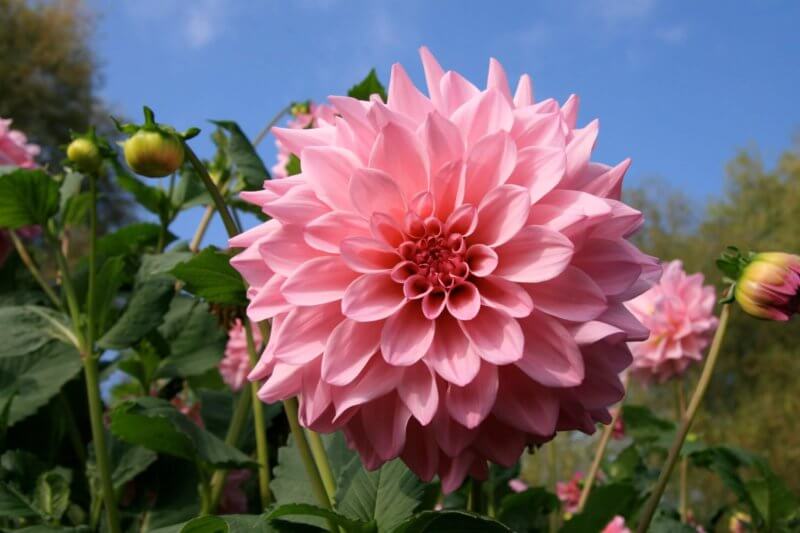 From Eastern Daily Press
The Nurture Project, which has been launched at Kettlestone, near Fakenham, uses supervised gardening to promote mental and physical wellbeing in a friendly, safe environment.
Its founder and coordinator, Carlyn Kilpatrick, said: "Horticultural therapy is an innovative and creative approach to helping people living with mild to moderate mental health issues, such as depression, anxiety or stress. "It has been a long held view that horticulture has a meaningful therapeutic value, both on a physical and emotional level."
Both one-to-one and group sessions will be held, both in Mrs Kilpatrick's walled gardens, around an overgrown adjacent pond area and a leafy woodland walk which winds through towering oak, pine and ash trees.
There are areas for quiet contemplation, offering views across open pasture, as well as areas where people can work together.
Mrs Kilpatrick is being assisted by volunteer Rebecca Richings, who said: "I've always had an interest in mental health, I enjoy gardening, I enjoy people, I enjoy conversation." No gardening experience is required to take part in one or two-hour sessions. Therapists help clients to work towards individually-set goals to improve their health and self esteem.
The project aims to work alongside local mental health teams and GP practices around the north and west Norfolk areas.
Eddie West-Burnham, the chief executive of West Norfolk MIND said: "Horticultural therapy provides a fantastic opportunity to connect with nature and improve the mental and physical health for everyone, regardless of age or level of ability.
"West Norfolk Mind has had a thriving allotment for six years. Over this time we have seen hundreds of people achieve some wonderful outcomes including learning new skills which have improved the chances of finding employment."
October 2016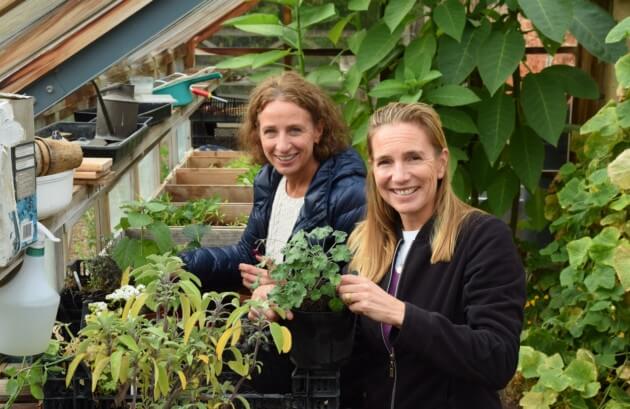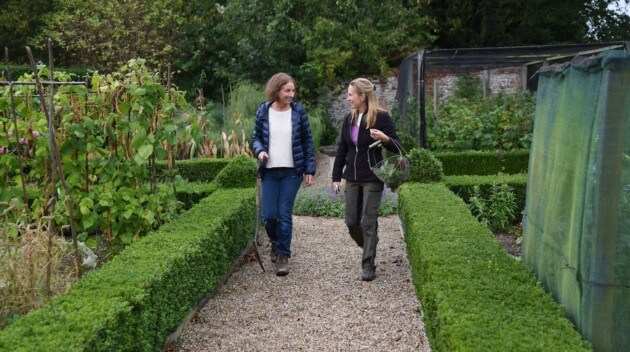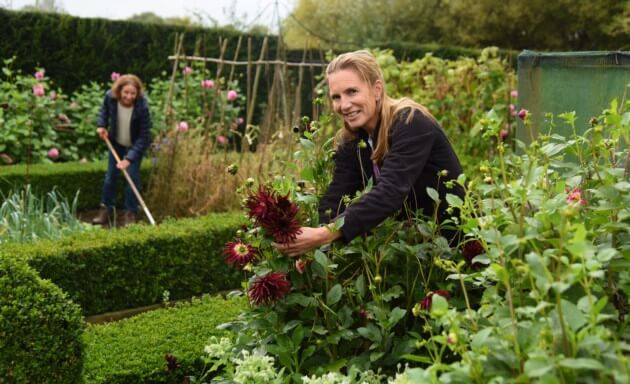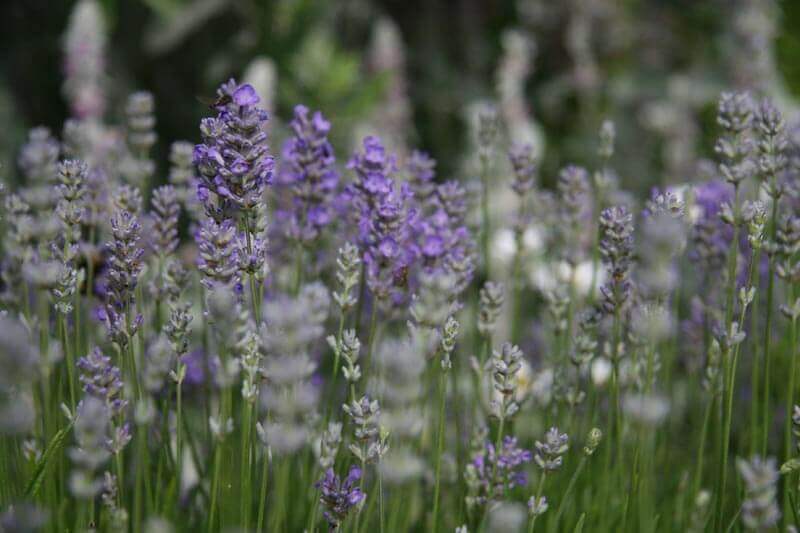 Ruth Loades - Nurse Manager at Fakenham Medical Practice
"I wish this project a great deal of luck. It is great to see someone so driven and passionate about helping others. You have very unselfishly opened your garden with the sole purpose of helping others, this has to be commended.
This is a very innovative idea and I am sure lots of clients will benefit from your care. Well done."