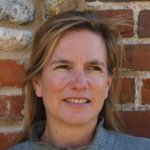 Carlyn Kilpatrick
Whilst working for over 15 years in the voluntary sector, Carlyn completed training in Horticulture and Psychotherapy, and latterly as a Horticultural Therapist.  So supporting people with mental ill health and promoting their wellbeing is at the heart of Carlyn's work at The Nurture Project. Having grown up in Norfolk, she loves the wide expanses of the North Norfolk coastline and spending time out and about in the fresh air.
Founder and Coordinator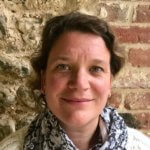 Atalanta Keirle
Atalanta was born in London but spent time in Norfolk growing up during her teenage years.  She returned to live here full-time with her husband and young family 8 years ago. With a background in food and travel she is now focusing on developing her awareness of Mental Health and Wellbeing within Social Therapeutic Horticulture, and believes wholeheartedly in the "therapy of outdoors".
Volunteer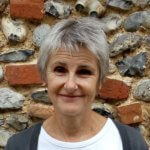 Lin Garland
After 40 years of working with plants as an ornamental plant breeder, Lin has now chosen to devote more of her time to working with people.  She is passionate about the therapeutic benefits of nature and finds the garden environment the perfect place to find peace and fulfilment.  As well as tending her own garden, she spends her free time walking, botanising and birdwatching in the beautiful Norfolk countryside.
Volunteer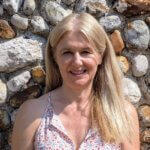 Henri Goldie
Henri has volunteered with family focused charities for the last 10 years (Family Action and Homestart). She has also worked more recently with The Matthew Project, a Norwich based charity which helps people with substance misuse difficulties. She is training to become a Counsellor and is now a certified helper, having completed the first stage. Henri is also a freelance Qualitative Researcher and Branding Consultant having worked in this field for over 25 years. She's a great fan of and believer in the beneficial power of nature, the outdoors and ecology. She's a novice gardener hoping to learn a lot more!
Volunteer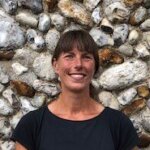 Vic Bleksley
Vic works as Assistant Gardener at the Bishop of Norwich's Gardens. She completed a WRAGS traineeship in horticulture and has completed the RHS Level 2 certificate in horticulture. Vic is passionate about promoting sustainable practises and encouraging bio-diversity. She is interested in the beneficial effects of human interactions with plants, gardens and natural environments for well-being and is developing her experience in Social and Therapeutic Horticulture. Vic studied Psychology at Reading University and later a Masters degree in Business Psychology and she gained her Post Graduate Certificate in Person Centred Counselling.
Volunteer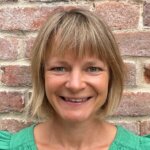 Sara Ishmael
Sara is passionate about the outdoors and its positive impact on well-being. Having worked in a wide range of clinical care settings as an Occupational Therapist, she firmly believes that nature offers the ideal setting for holistic care. Growing food and foraging with her young family helps Sara to cultivate a strong connection with nature. She really enjoys slow travel, cycling and yoga.
Volunteer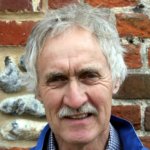 Alan Barson
Alan has been involved in gardening and horticulture for as long as he can remember. He taught Horticulture at Easton College of Agriculture and Horticulture for 18 years followed by 10 years of consultancy work giving specialist advice to businesses and private individuals on top of some part-time work at Paston College, Wensum Lodge and the Sea Mere Study Centre, as well as running six practical horticultural groups all over the Norfolk area. Now retired, Alan intends to spend more time in his own garden which he has lovingly restored over the last 20 years from a derelict site. He is a keen environmental conservationist.
Horticultural Expert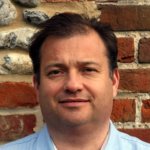 Patrick Charlton
Patrick trained as an accountant before a 20 year career in the telecommunications retail sector with expertise in field management.  He now runs his own business consultancy advising clients on how to implement strategies to improve overall profitability.  Patrick cares about education, the environment and health.  He enjoys nothing more than a good walk on one of Norfolk's many golf courses.
Advisory Board Member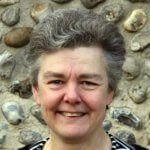 Ali Hall
Ali graduated from UEA with a degree in Environmental Science before completing a PhD in Climate Change. 25 years ago she took the decision to leave academia and changed direction to work in social care. Ali has worked in a variety of charitable and statutory settings within social care in issues such as domestic abuse, drugs and alcohol and learning disabilities. Ali continues to enjoy the environment, spending as much time as possible outdoors either on foot, cycle or skis.
Advisory Board Member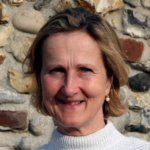 Emma McNeil-Wilson
Emma, graduated from Imperial College in London before going on to Law School. She began her legal career in the North East of England where she covered mainly juvenile criminal and domestic violence cases (working for the Women's Refuge network). She moved to Norfolk in the mid 90's with her husband, and carried on working for a local firm of solicitors, where she become a partner in 2004. After nearly 25 years working as a lawyer, Emma decided to pursue a different direction and now is studying to be a garden designer, and play as much tennis as possible!
Advisory Board Member